Quality Farm Raised and Farm Fresh Products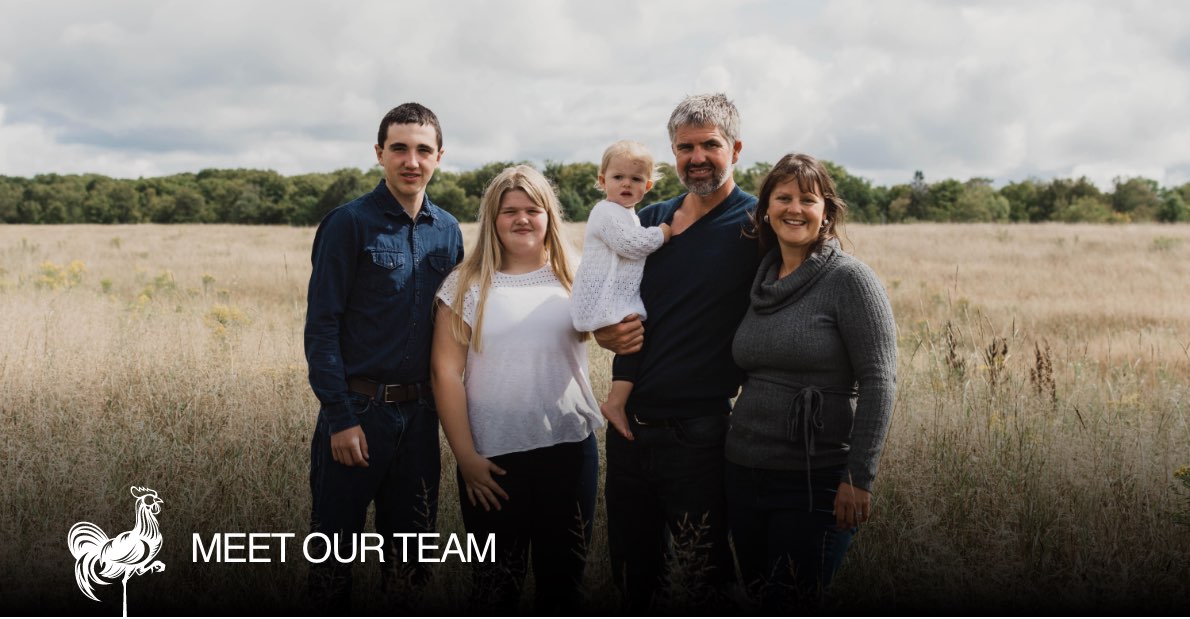 From right to Left: Nolan, Brianna, Poppy, Matt and Shannon
We grow Food. For Real.

Our mission is to grow and provide sustainable, high quality, delicious food to our local community. Now, more than ever, we are seeing how crucial a strong, local and diverse food system is to maintain a healthy and well-fed society. We are taking our role as an essential service and food grower very seriously, as we work to adapt our business and increase our ability to feed our local community.
The Roost is a charming family farm with a storied history, peaked on the top of the hill in Dalrymple, Ontario.
The farm sits on original Chippewa Territory, which, post-colonization, came to be the site of an operational mill called Mill Valley. Mill Valley forested and cleared the surrounding land which was later parcelled and sold to start the farming community of Dalrymple and Carden Township.
Charlie and Gertrude Thrasher–first in the family lineage to own the farm–bought the land from Mill Valley and so planted the roots of the Stewart Family Farm. In 1946, Charlie Thrasher was killed in a tragic accident when his team of horses spooked and dragged him away. His daughter, Margaret, and her husband Garnet Stewart, had recently returned from the war, relocated from Toronto to help her mother manage the farm after the accident. The couple stayed on the farm indefinitely and built their family and business where they stayed until they died.
In 2016, Margaret and Garnet's grandson, Matthew Stewart, bought the family farm with his wife, Shannon O'Donnell. Known affectionately as The O'Stewarts, the couple has worked to rebuild the farm, focusing on many of the same farming activities Matt's grandparents built their livelihood on; and also integrating new ideas to diversify their farm business.
With their three kids and lots of help from their parents, family and friends, the O'Stewarts have brought The Roost to life with a simple philosophy of growing Good Food. For Real.
 While the farm is not organically certified, The Roost is committed to producing good, ethical, wholesome food that is grown with environmental sustainability and integrity at the core of its operations.
Community is at the heart of The Roost's mission and vision. It is our mission to share the bounty of our farm with our community, and it is our vision to bring the community to The Roost like it's their own.
Farm Store.
We carry fresh seasonal produce, freezer farm raised meat, honey, maple syrup, farm made preserves and local artisan gifts and products.
Experiences
We love the outdoors and all that country life has to offer. Farm tours are available by request, and our trails are always open to visitors.